Why Should a School Invest in Branding and Marketing?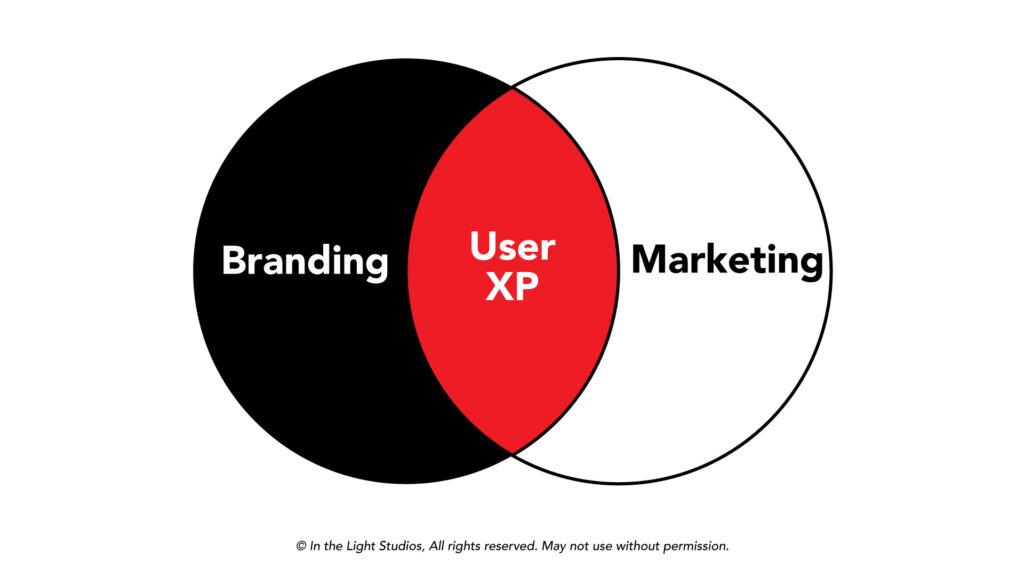 Unless you are a new leader in the world of education, for most principals, branding and marketing are usually one of the very last things on your mind when it comes to making an impact in schools. Thinking through it can be very complex, especially when it's not your area of expertise. It either creeps up and scares the bejesus out of you in thinking about getting it done, or it excites you as you see the opportunity it can bring you and your school community.
Over the last decade of working with principals in our nation's third largest school district (where student choice can determine the school's future), I've encountered many assumptions and misconceptions principals have made regarding branding, rebranding, and marketing.
There is a range of thoughts about the work, cost, investment (financial, time and resources), importance, validity, value, and outcomes from every principal I speak with. While only a few understand the value, importance, and potential outcomes of getting it done, most will acknowledge that it needs to be done with no idea of where to start or what it can bring. The worst is when a leader thinks they've rebranded because they got a new logo. Redoing your school logo is not rebranding – it's a facelift. And we all know what happens with a facelift…they don't last. (And so that I don't sidetrack, I won't get into what an effective logo is here on this blog, but I'll update this later with a link breaking down what makes for a powerful and effective logo and how it can move a brand forward.)
Successful organizations who have been led by effective leaders know that the power of branding is not solely dictated by a logo (the visual representation of who they are) or what their marketing materials say. They understand their brand goes beyond what people see and hear to what they experience with the organization.
"Effective leaders understand that they do not directly control their organization's brand, but can only influence it."
What does this mean?
Just because you create fabulous marketing material doesn't mean that you have created a phenomenal brand. With all the different ways you can market your organization (flyers, brochures, billboard ads, CTA ads, radio spots, commercials, SM marketing, direct mailers, etc.), simply put, marketing is what you say about yourself. It better be awesome as it's directly coming from you – you're the one controlling it.
"Simply put, marketing is what you say about yourself. It better be phenomenal."
The issue is we've all experienced marketing where it didn't match the quality of the product or service we paid for. And what happened? We either returned the item, asked for a refund for the service, and/or never went back or recommended it. Your thoughts and feelings about the brand will not match what they say in its marketing materials. Without the organization fixing the product or service, the marketing efforts are actually fanning the flame to burn the brand, not build it.
"The user experience of the organization's product or service will either destroy or build the brand."
So, while marketing is what you say about yourself, branding is what others say about you. Marketing helps draw people to experience your product or service, but the quality in which you provide that experience will dictate the quality of your brand.
"While marketing is what you say about yourself, branding is what others say about you."
The organization's marketing materials will combat or amplify the user experience. It will be seen as either snake oil that will repel people from your organization, or it will be seen as the real deal that will attract more people, investment, and resources to help you build your school brand. And as a non-profit, you have a lot more you can acquire by inspiring and casting vision than a business that literally has to sell to grow these resources.
What does that look like? I'm about to show you…
Results of a Decade Committed to School Branding and Marketing
As a creative agency and strategic partner for Sullivan High School for the last decade, I personally witnessed how branding and marketing helped transform the Roger's Park neighborhood high school from the inside out. Its leader, Chad Thomas (Principal, 2013-2022), understood the importance and value of communicating to the outside world what he was doing on the inside.
Notice what I said Chad did. He communicated with the outside world; and though I'm sure he marketed the school at times, it wasn't necessarily his angle. Without a shadow of a doubt, I do believe he had the heart and intention to shout out from the rooftops all the great things that were happening at his school, all they had and were going to accomplish, and what it could become.
For most educators, I believe having this mindset of communicating what you are doing versus "marketing" can set you free. What you are living, breathing, and fighting for will dictate the language, images, and energy used to create the material you use in communicating more about your school. It's what a lot of leaders don't do because they're so focused on what's happening within the four walls of their organization.
"Having this mindset of communicating what you are doing versus marketing can set you free."
Chad's stance on making sure he communicated what he was working on within the school to the outside world built excitement, momentum, and energy, inspiring a community to take action and get involved. And that involvement transformed a neighborhood school from being on the CPS chopping block to one that has and continues to change the trajectory of students' and families' lives forever. It has created a generation of firsts, sending kids to colleges and universities with millions in scholarships and helping students get careers straight out of high school.
Whether he realized it or not, Chad's posture and understanding of the following seven principles determined his short-term and long-term success at Sullivan High School.
Image
Perception
Branding
Communicating Vision
Learning
Collaboration and Strategy
Extreme Ownership
In his time as principal from 2013 to 2022, Chad was able to raise up a community, build a "Friends of Sullivan" group, on top of other strategic partners to:
Increase school ratings within two years
Re-establish school standards
Free cell phone plan for every student during their time at Sullivan
Revitalize Team Morale
Expose Brand Awareness
Reinvigorate the school environment (newly painted walls, flooring, lighting)
Provide quality education for diverse learners with a new Life Skills Room
Redesign their library into a Global Center
Create a Newcomers Academy for refugee students
Design a digital media lab
A new gymnasium
And the list goes on…
The district recently invested $25 million in renovations, communicating its commitment to the school and the Roger's Park community.
In partnering with Chad Thomas at Sullivan over the last decade and witnessing his attitude towards brand marketing and the seven principles stated above, it's clear why a principal should invest in its brand marketing – to inspire and make an impact in the lives of the people they are called to serve.
"It's clear why a principal should invest in its brand marketing – to inspire and make an impact in the lives of the people they are called to serve."
Isn't that why you became a school leader in the first place? Being a principal isn't a walk in the park, nor is it a position that is easily attained. It's a calling for those who desire to invest and serve people, to lead others, and help them see and meet their full potential.
Doing it alone was never the game plan though. So, begin communicating what you're doing in an awe-inspiring way to start building a core leadership team who believes and fights for the vision, an enthusiastic school community, and a strong group of strategic partners that can help you build what's needed for your students. It will save you years of pain and help propel you to what you are breathing, working, and fighting for.
Need to learn more about branding and marketing?
Register for a free Brand Marketing Workshop Wednesday, November 30th, 2022, at Kelvyn Park Jr and Sr High School.

In this FREE 3-hr Workshop, you'll begin to understand:
What is the difference between Branding and Marketing?
Which comes first and why?
What does a marketing team look like for a school?
How can you start building an effective marketing team
This Brand Marketing Workshop offers principals an opportunity to not only add to their professional development but provides an understanding of what it takes to make the most of their time as the leader of their school.
Lunch and refreshments will be provided, with time to mingle and connect with other CPS Principals.