Shaj is dedicated and driven to produce content that not only inspires his clients, but excites those that see it.
"Styles come and go. Good design is a language, not a style."
- Massimo Vignelli, Designer
Most schools have not done well to accommodate and serve students who have more right-brain tendencies and lean toward the arts. Unfortunately, it's a huge miss as our world is saturated and pumping out visual content that is screaming for their attention.
As educators, it is our responsibility to understand and teach to different learning styles. While there is a wide variety of learning styles and a dominant way in which we learn, we cannot deny the fact that many of us still learn visually. We watch and give our attention to visuals that are attractive, well-designed, and inspiring.
If that is the case, we have to ask ourselves why do we continue to use visuals that are outdated and irrelevant in our schools, expecting our kids to pay attention and care.
Schools that commit to investing in their visual identity and school appearance communicate they are proud of who they are, where they want to go, and encourage their students to feel and think the same.
As the famous American Football player, Deion Sanders said, "If you look good, you feel good, If you feel good, you play good, If you play good, they pay good."
5-Year Personal Passion Project
A true crime documentary
With over 5 years of footage documenting Lovely Varughese's journey (2013-2018) in pursuing justice for their one and only son, Shajan M. Karottu and his team at ILS provides raw, authentic, emotional footage to be made into a thrilling, true-crime documentary exposing the nuiances and issues with the justice, legal, law enforcement, and higher-educational system while showing the power of how diverse communities and families are able to unite and fight together.
Who Killed My Son?
Award-winning journalist, speaker, author, and philanthropist, Soledad O'Brien, narrates a mother's plight for justice as Texas Crew Production utilizes over 5 years of footage, captured by the In the Light Studios, to share her story.
In this feature-length documentary, Lovely Varughese fights to find justice for her murdered son, facing unbelievable obstacles at every turn with local authorities, law enforcement, and the judicial system.
Released 3.23.2021 on Discovery +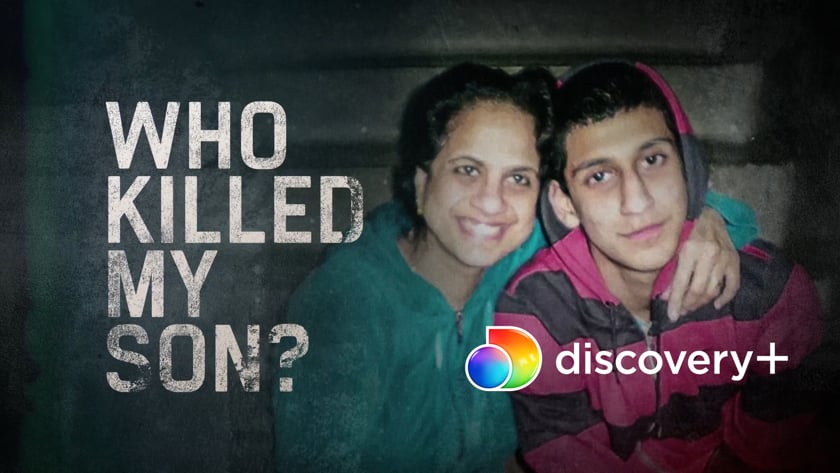 Shaj helps Principals unify, build, and inspire their leadership teams to cast vision and lead together.
Brand marketing consultations
A team is not a group of people that work together. A team is a group of people that trust each other."
- Simon Sinek, Author and Speaker
Being a principal is hard work and in the world of education, it's easy for silos to be created and for you to believe you have to shoulder all this work. Your ability to pass on vision to your leadership team is essential in gaining the traction you need and building an effective school brand.
Led by Shajan M. Karottu, ILS' Brand Marketing Consultations allow you to participate with your team in discovering more of who they are, their goals, desires, strengths, and weaknesses in a way that:
Establishing common ground

Identify and establish core values

Collaborate on a marketing strategy

Build momentum and energy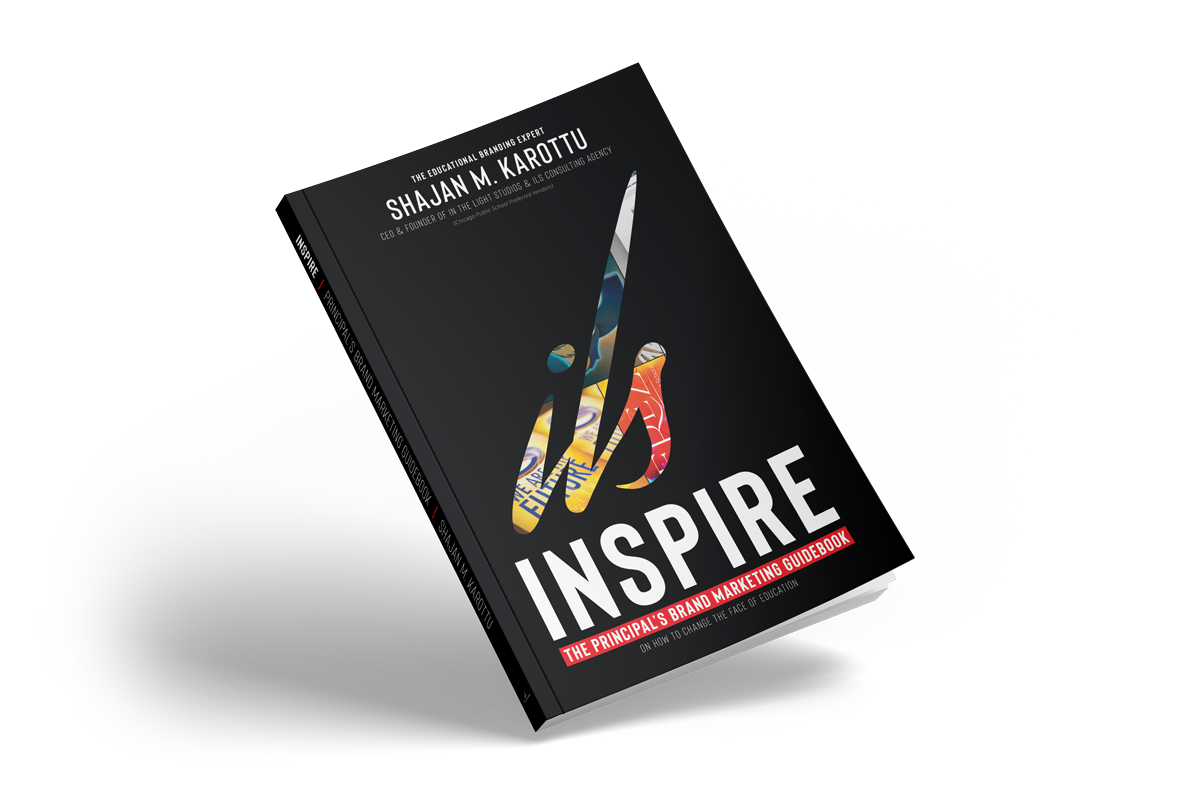 INSPIRE: The Principal's Brand Marketing Guidebook
Learn how principals are using brand marketing to lead and inspire school communities and meet their full potential.
If there was a clear and concise way to help principals understand the difference, value, importance, and impact of branding and marketing, INSPIRE, The Principal's Brand Marketing Guidebook, is it. It will help you rethink your purpose and how you can ethically market your school to help change the face of education. 
If you're a principal looking for a fresh way to bring your vision to life in your school community, this book is for you. It breaks down the process of how to ethically communicate to a technologically savvy, media-saturated generation longing for identity, purpose, and belonging. 
"I wrote this book as a tool for principals to understand the process of branding and marketing: what they are, and how they fit into your work life. I trust that by reading it I can in some way help redeem what marketing is in your mind and help you use it for good."
Shajan M. Karottu
Founder and CEO, In the Light Studios
Meet the rest of the team
Go behind the scenes
The people who love helping you inspire, look phenomenal and make a long-lasting impact. 
Photographer, Filmmaker, & Virtual Tour Specialist
Brand Consultant & Messaging Specialist